Session 1 will take place on Wednesday, 4:00 PM CET March 17 on Zoom
About The Series
The CIVICA Data Science Seminar series is a unique multi-disciplinary series focused on applications and methodologies of data science for the social, political, and economic world.
Session 1 Details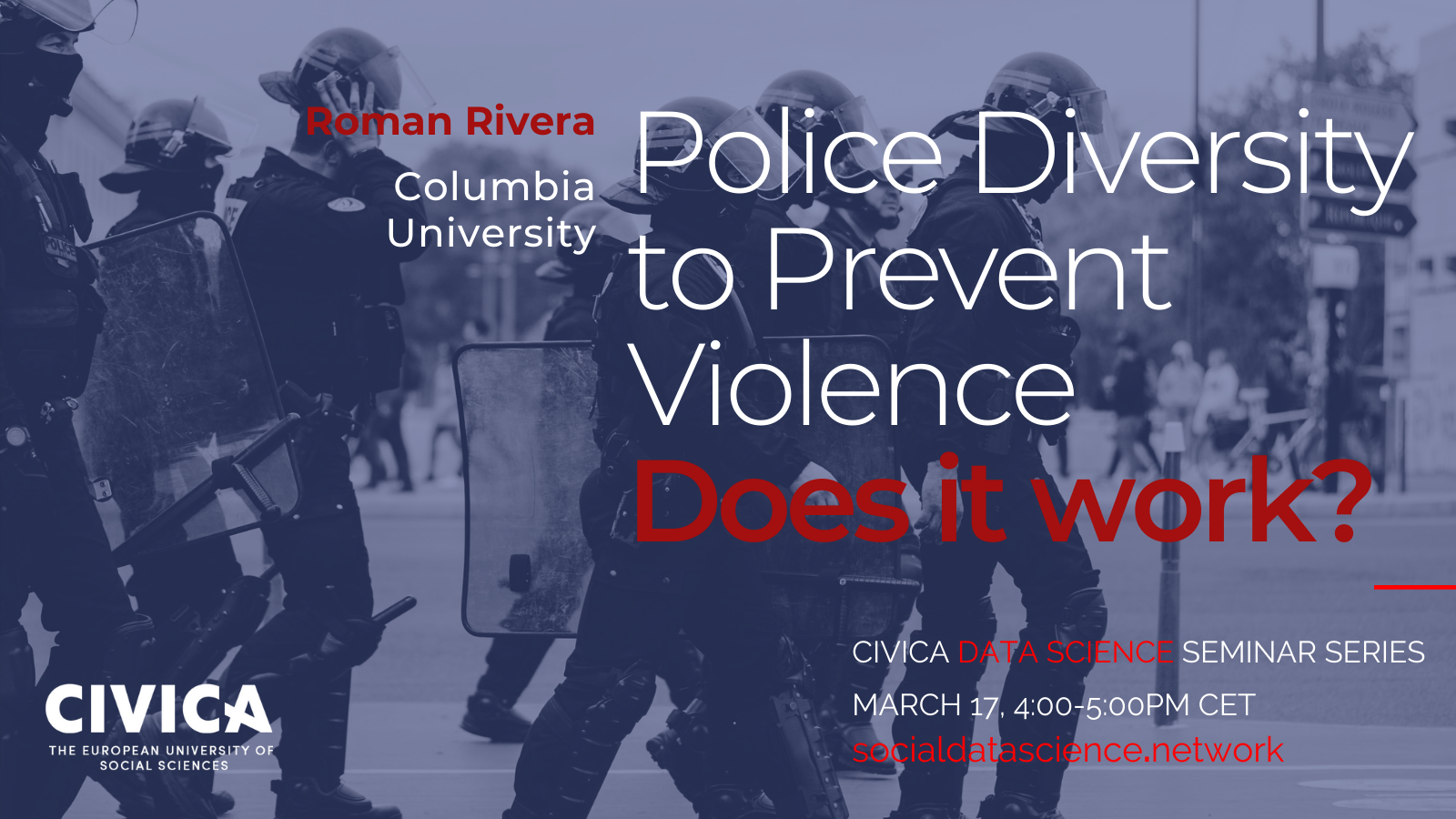 In the wake of high-profile police shootings of Black Americans, calls for police reform and proposals to diversify law enforcement departments, which historically have been dominated by white officers, are once again revitalised. Still, the question of whether changing the demography of officers in the field can actually bring about positive change in the interaction between police-civilian is one not often tackled by researchers. This is what Bocar Ba, Dean Knox, Jonathan Mummolo, and Roman Rivera sought to answer in their new study published in the Science Magazine [Full Article]. By investigating millions of daily patrol records, the team was able to compare the average behavior of officers of different demographic profiles working in similar conditions.
In session 1 of the CIVICA Data Science Seminar Series, Roman Rivera will elucidate on their research methods, findings and the question of whether increasing diversity in the police force is a good deterrence against the potential violent use of force by law enforcement.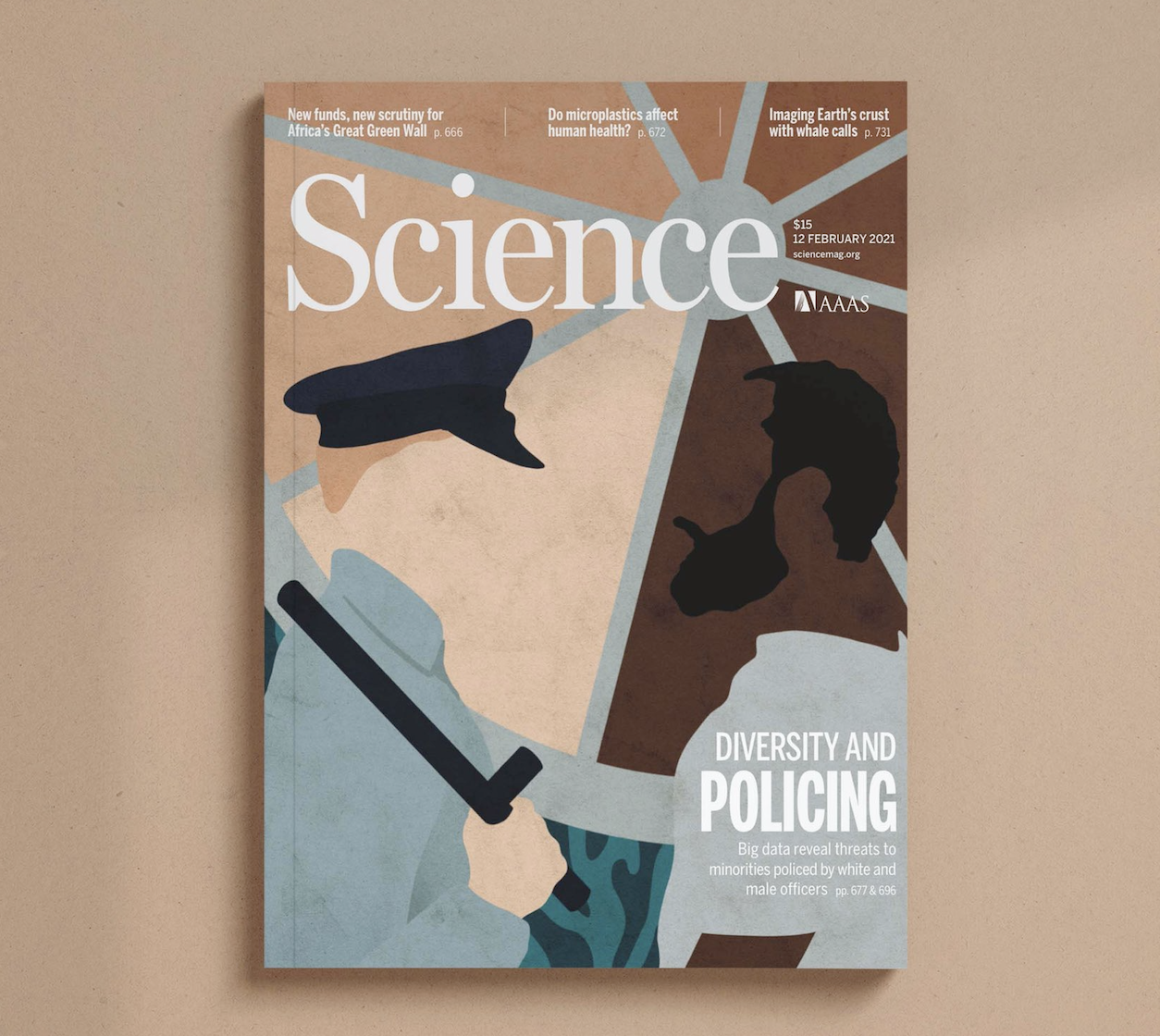 Seminar Speaker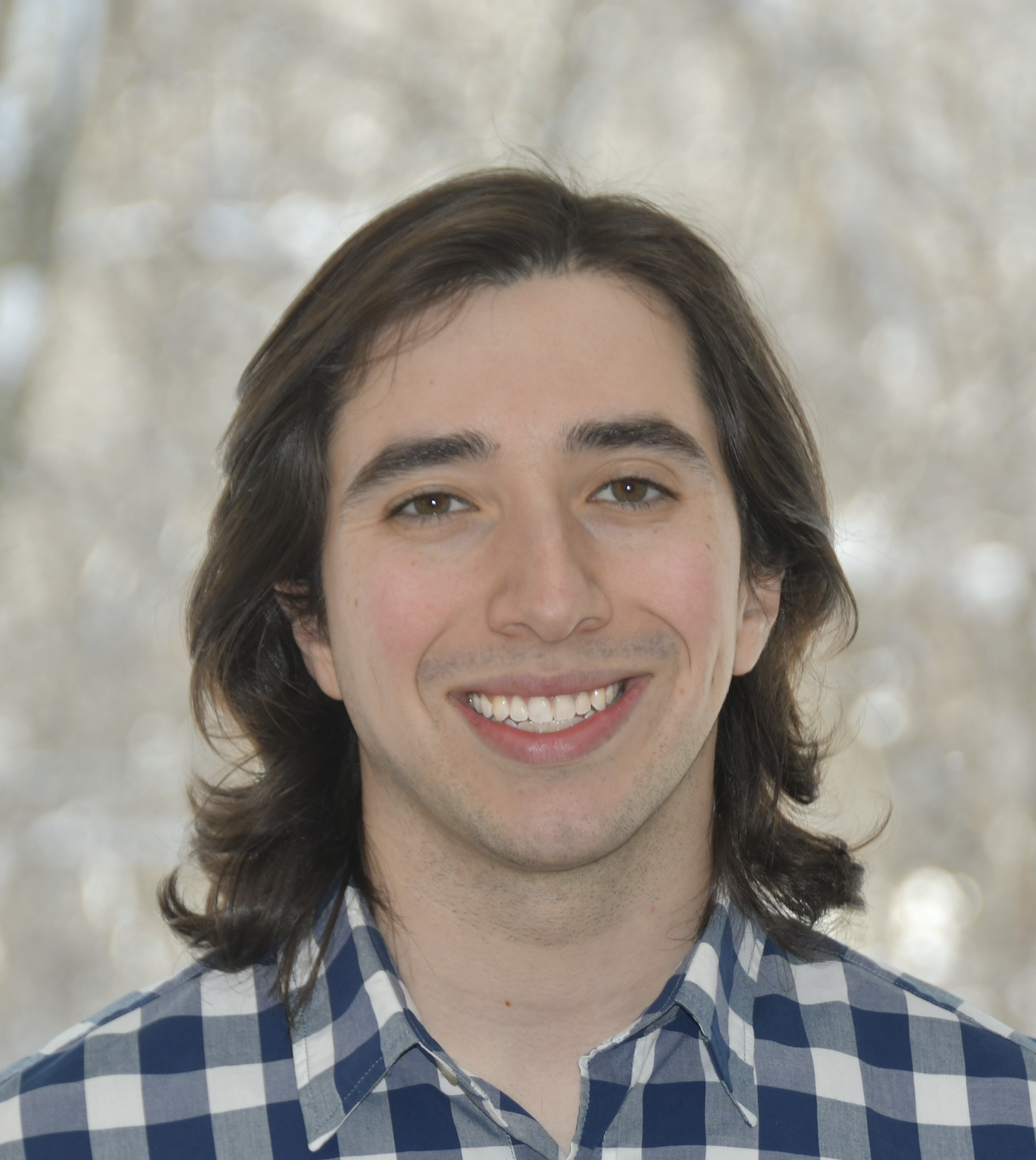 Roman Rivera
A PhD researcher in the Department of Economics at Columbia University, Roman Rivera studies policing, misconduct, and racial disparities.
He holds a BA in Economics and a Masters in Public Policy from the University of Chicago. Since 2015, he has collected detailed officer-level data on the Chicago Police Department, and building the dataset behind the Citizens Police Data Project - one of the largest publicly available collections of police data in the US.
Agenda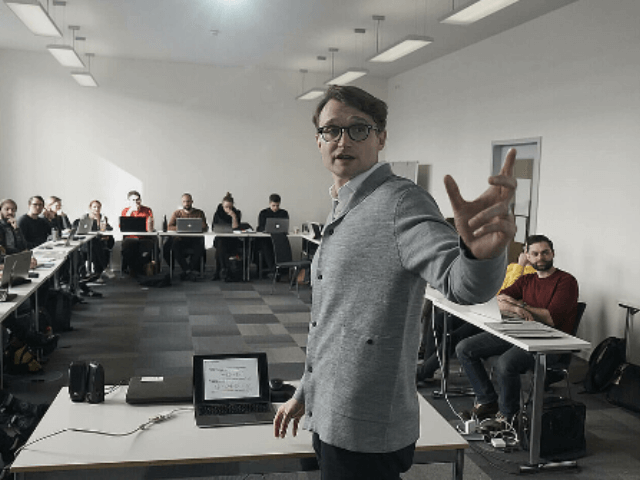 Welcome Introduction
Prof. Slava Jankin, Hertie School Data Science Lab
Setting the scene: Brief intro to the speaker and his research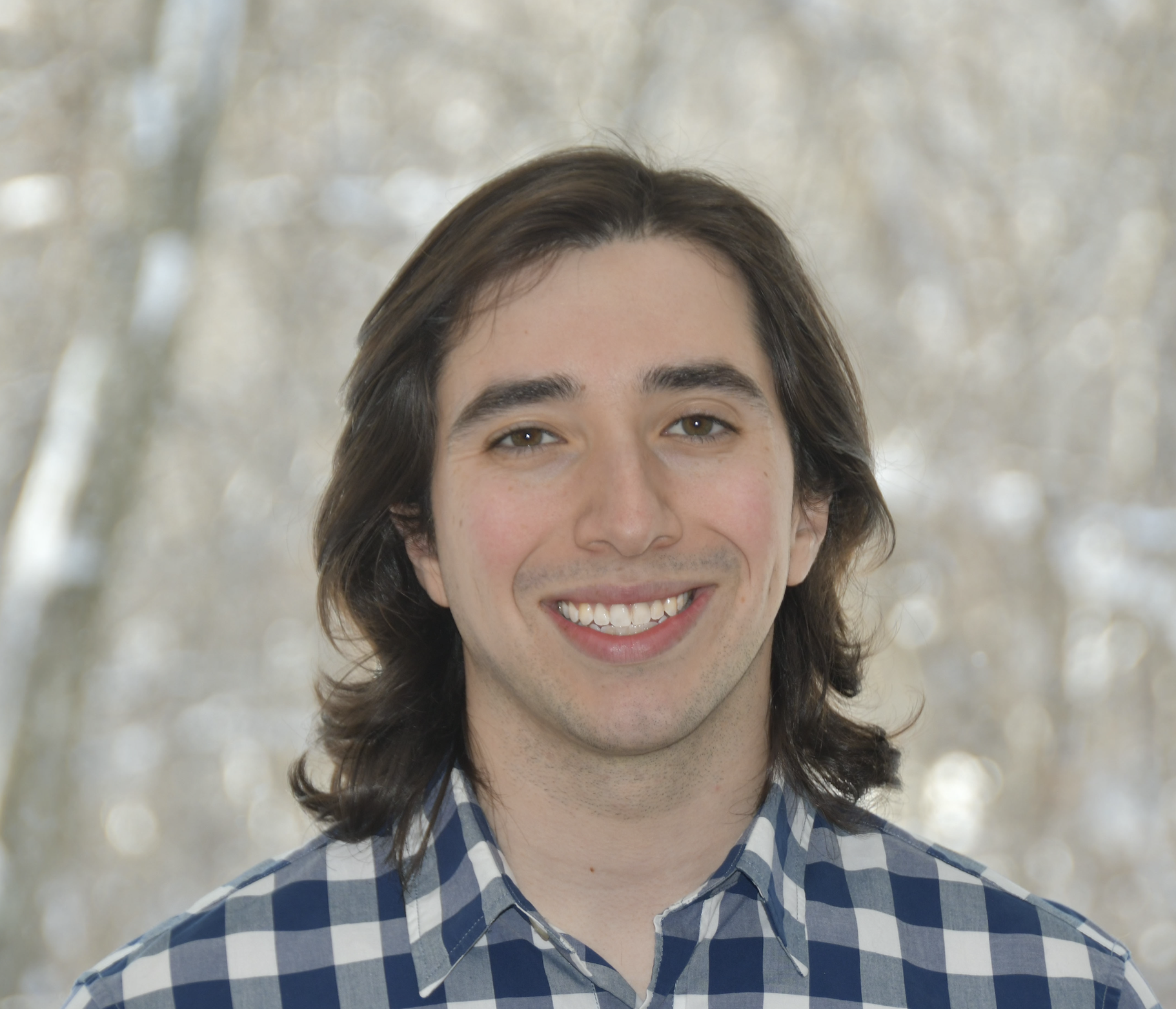 Seminar Session
Roman Rivera, Columbia University
"The Role of Officer Race and Gender in Police-Civilian Interactions in Chicago"
Research Discussion.
Lead Institution
Q&A / Discussion on the research
Announcement
Upcoming seminar in the series and other announcements