Session 2 will take place on Wednesday, 4:00 PM CET March 24 on Zoom
About The Series
The CIVICA Data Science Seminar series is a unique multi-disciplinary series focused on applications and methodologies of data science for the social, political, and economic world.
Session 2 Details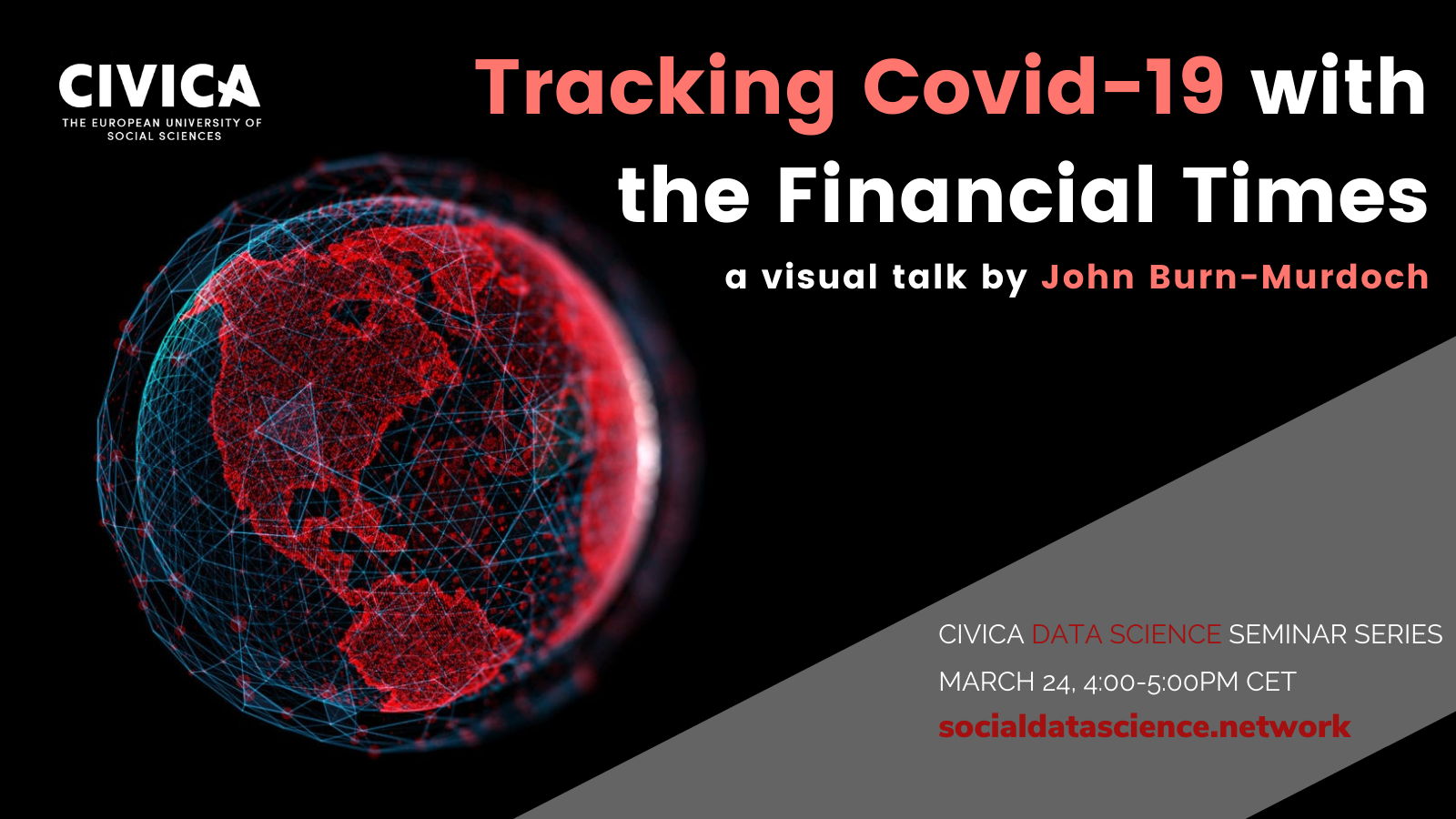 One of the most impactful ways that data science can change public policy and community is the building of tools that help people discover for themselves how the world works. In the midst of the confusion and muddled public messages by governments and international organisations at the onset of the covid-19 pandemic, the Financial Times created such a tool with their daily visualisations tracking the spread of the coronavirus around the world and providing one of the most reliable global view of the unfolding tragedy.
Joining us in session 2 of the CIVICA Data Science Seminar Series will be John Burn-Murdoch, the key architect behind the massively popular data visualisation tool by the Financial Times. John will share his and the FT team's experience in data collection and presentation to the general public, the importance of good and evolving data visualisation in informing public discourse, and how he managed to capture the attention of millions and raised the global awareness on the seriousness of the ongoing pandemic.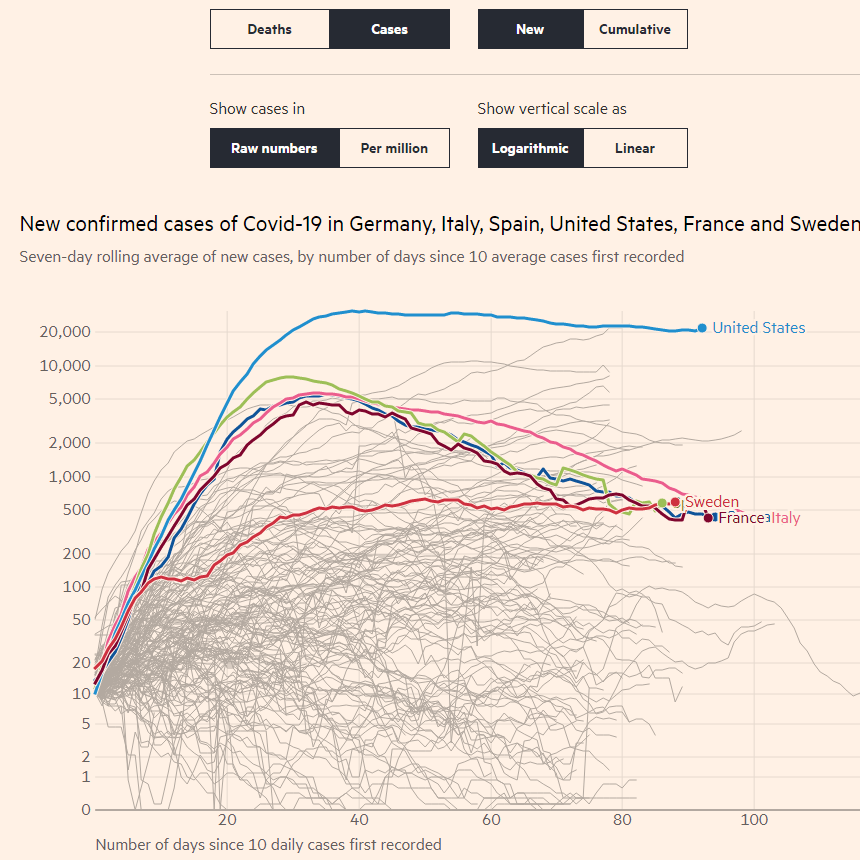 Seminar Speaker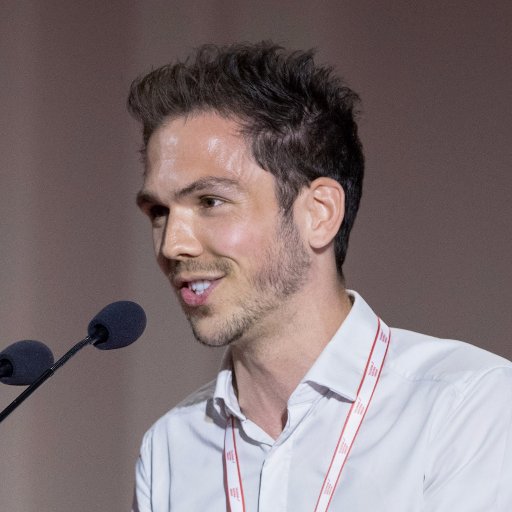 John Burn-Murdoch
John Burn-Murdoch is the Financial Times' senior data visualisation journalist, and creator of the FT's coronavirus trajectory tracker charts. He has been leading the FT's data-driven coverage of the pandemic, exploring its impacts on health, the economy and wider society. When pandemics are not happening, he also uses data and graphics to tell stories on topics including politics, economics, climate change and sport, and is a visiting lecturer at the London School of Economics.
Agenda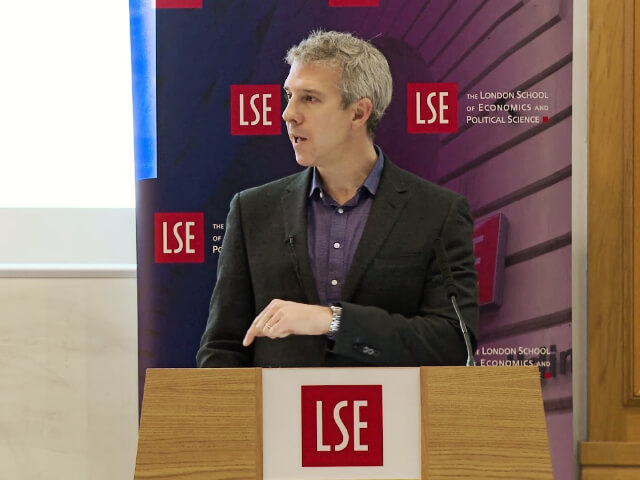 Welcome Introduction
Prof. Kenneth Benoit, LSE Data Science Institute
Setting the scene: Brief intro to the speaker and his project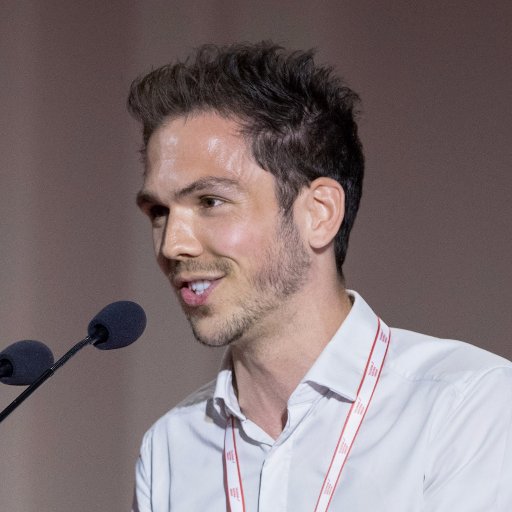 Seminar Session
John Burn-Murdoch, the Financial Times
"Tracking Covid-19 with the Financial Times"
Research Discussion.
Lead Institution
Q&A / Discussion on the research
Announcement
Upcoming seminar in the series and other announcements